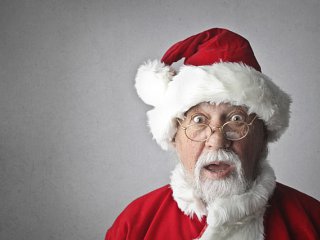 Even if you love Christmas, I bet you've got some good stories to tell.
Good stories of the time it all went horribly wrong.
Because Christmas does that, sometimes.
Sometimes, Christmas does that all the time, because we're in a pattern of commitments and traditions that we wouldn't choose now (if we were starting over.)
But most of us have at least one story of trying to get to three different family events in one day, and how the kids went completely feral. Or the time you didn't go and see anyone, and the day was boring and weird. Or of rushing around at the last minute, madly spending way too much on things which the receivers didn't even appreciate.
Last time we looked at what you do want – feelings, food, events, people, gifts, traditions. Now look at those things again and ask yourself, "What DON'T I want?"
Again, check in with immediate family members.
Now you know both what you're aiming for, and what you're going to avoid. Next time, we'll get onto planning how your Sane Christmas will actually happen.